Being prepared leads to success.
Making sure that you are prepared as an owner of a company is very important for your brands success. At FECS, we can help you to be ready for action with stationery sets and business cards to promote your business effectively.
Free eCommerce Stores works on your Business cards and Stationery on your behalf. We produce unique engaging business cards for your brand and Stationery sets to suit your chosen themes within your company. We don't like bots and our service doesn't use any automation. Every Business card and every piece of Stationery we create is produced specifically for you by a team of UK-based Stationery professionals.
Keep your business modern with personalised bespoke stationery made by Free eCommerce Store
Having stationery sets in your business will ensure that your company becomes successful and stay successful. This is because, having customised stationery within your business can make sure that work is kept up to date with as well as also being a mentally motivating for you to achieve your objectives. At FECS, we create high quality stationery materials for your business with the help of our expert stationery team who make certain that you have full control over what will be added to the materials including colours or texts.
We help your business to express itself with usage of our professional business card
At FECS, we can help to boost your awareness in the market with our smart, stylish business cards. These business cards can be personalised by you to fit your unique brand with many colours, specific flavour text and even images. We also make sure to include your business logo that we are able to help you design (see our logo design page) so that your customers or prospect investors know with confidence who your company is and what brilliant services they have to offer.
Flexible Packages To Suit Your Business
We know each business has to grow somehow, and with business cards you can; to keep it simple choose one of our standard packages or we can work with you to come up with your own tailored packages by getting in touch.
Even a little piece of card can say a lot about your business to potential buyers or investors. At FECS, we will create a bespoke package that fit's your exact requirements. We'll plan with you, do the work on your behalf, check things are going well and act upon the increased engagement.
Gold Package £100 / month
Platinum Package £175 / month
Black Package £300 / month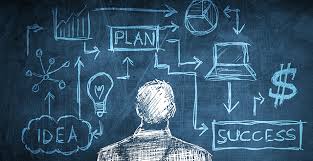 We will send you a questionnaire to help us get to know your business, products, services, and more. We will also ask for any ideas or designs you may have for the stationery so that our products can be made for you exactly how you'd like them.
After receiving your completed questionnaire and ideas, our stationery team will begin to construct further ideas and designs that we can use, in conjunction with yours, to master and perfect your stationery sets. The designs our team make and your questionnaire answers will then be combined to give us a finalised design for your business cards and/or stationery.
Within 7-10 business days of receiving your questionnaire answers and generating our own ideas, we'll begin creating the stationery for you which will surely aid your business to success.